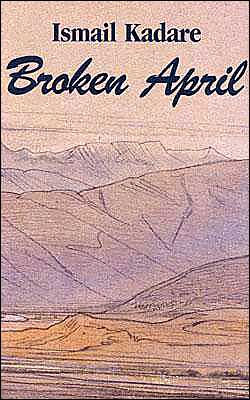 Strict ancient code, family honor and vengeance are combined in the live adaption production "Broken April," based on the novel of the same name by Albanian author Ismail Kadare.
The live adaptation production –– created by two Columbia graduate students, director Arthur Makaryan and playwright Ned Moore –– follows Gjorg (Matt Ryan), a young man entangled in his family's over 70-year-old feud against another family.
Gjorg can't escape this dispute as a result of a strict ancient code that emphasizes the importance of vengeance and family honor.
After the death of his brother, Gjorg stands at the crossroads of ignoring the feud, which would bring insurmountable shame to his family, and avenging his brother's death along with accepting his fate and consequences. Given that he cannot go against the ancient code, Gjorg chooses the latter and suddenly finds himself with one month to live, which was determined by the opposing family.
During his last month to live, Gjorg encounters a large range of individuals, including young newlywed Diana (Layla Wolfgang). He soon finds himself infatuated with Diana and begins to reflect on his life and the feud that ended it.
Faced with impending death, Gjorg questions how one lives a life –– by code or heart? Considering Gjorg spent his life following an ancient code centered around bloodshed and gun violence, this revelation leaves the audience also asking themselves if they are living the life they want to lead or simply following a preordained path.
"Broken April" addresses the theme of regret by drawing parallels between Gjorg and Diana's feelings of helplessness. Diana, too, feels trapped –– in her marriage.
The cast's powerful performances heavily reinforced them to the audience. Unaided by mics, the actors' voices rippled through the theater with intensity. The minimalist set only emphasized the show's notion of strength and intensity.
"Broken April" does more than provide a brief visual entertainment to its audience. It gives audience members something to pick apart, something to turn inward toward and reflect on long after they leave.